Choose a Specialized Products Concept Services Division
SPCCOK in Korea line ltd's
The Specialized Products Division

Plasteel Marketing & Services Dept
Our products Marketing and control Services in south Korea
SPCCOK Specialized Products Control represents one of the core businesssegments of
SPCCOK International Agency Distributor ltd.
A diversified, global menufacturer, installer, services and distributor of products and systems
serving a board spectrum of markers in over 30 countries around the world.



Sakuracoat Marketing & Services Dept
Plasteel- Sakuracoat Metal coating Services Products Marketing Dept
SPCCOK Adhesives Services Specialized Products-Sales & Distribution is Special parts of
SPCCOK Services Specialized Products Division.

As such, we are responsible for the sales and distribution of Plasteel Thistlebond, Cordobond,
Sakuracoat, Devcon, Bostik, Conap, Aremico.
SPCCOK in south Korea line
SAKURACOAT STANDARD LIQUID RESIN -
a high strength system for repairing pipes, joints, flanges, machinery, vessels, storage tanks,
exhaust lines, bulkheads, condenser water boxes and other aplications.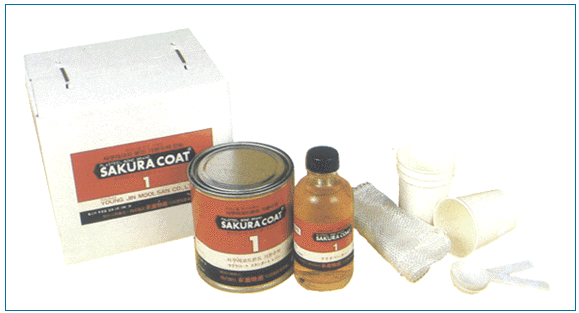 Sakuracoat Steel/ Metal Coating Resin
Used to repair broken castings, pipes, tanks; to build up worm pumps, shafts
and other equipment, and to fill large or small holes in castings, Also used
for making tools, jigs, holding fixtures, models, metalforming dies, etc.
More Information ☞ Products overview

| | | | | |
| --- | --- | --- | --- | --- |
| | ☞ | SAKURACOAT | | Shipbuilding Metal Repair Coating Products & Applications |
Sakuracoat Metal & Plastic Steel Coating and Adhesives